LED OVEN LIGHTS - A NEW LEVEL OF APPLIANCE LIGHTING.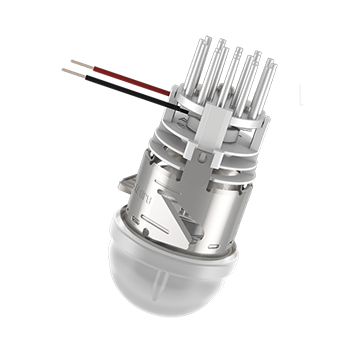 BJB's energy-saving multi-talents for lighting ovens, microwaves, steam cookers.
For many years now, BJB has been researching and developing LED lighting solutions for household appliances. Thermal resilience, ideal, light control, space-saving installation, longevity and easy handling, among other things, were the focus of the developers. In the HOT sector - i.e. ovens, microwaves and steam cooking - this has resulted in an entire product family, the BJB "LED oven light", which provides custom-fit solutions for a wide range of applications. For cavities with conventional sheet metal cutouts, we offer LED solutions with reflectors as a kind of LED retrofit lighting. On the other hand, for light guide rod applications only smallest sheet metal cut-outs are required for lowest energy losses. The BJB LED oven lights are therefore the perfect starting point for your individual lighting solution.

BJB LED oven lights represent the full versatility of state-of-the-art oven lighting solutions. With the right gasket, steam-tight or pyrolysis-compatible solutions can be realized. Side installation as well as in the ceiling of the cavity or in combination, no problem. The energy-saving, variable color illumination of several levels, our multilevel solutions offer the right solution.
We have proven it: An LED does work in an oven!
The BJB light laboratory researches for the ideal light when faced with extremely different demands.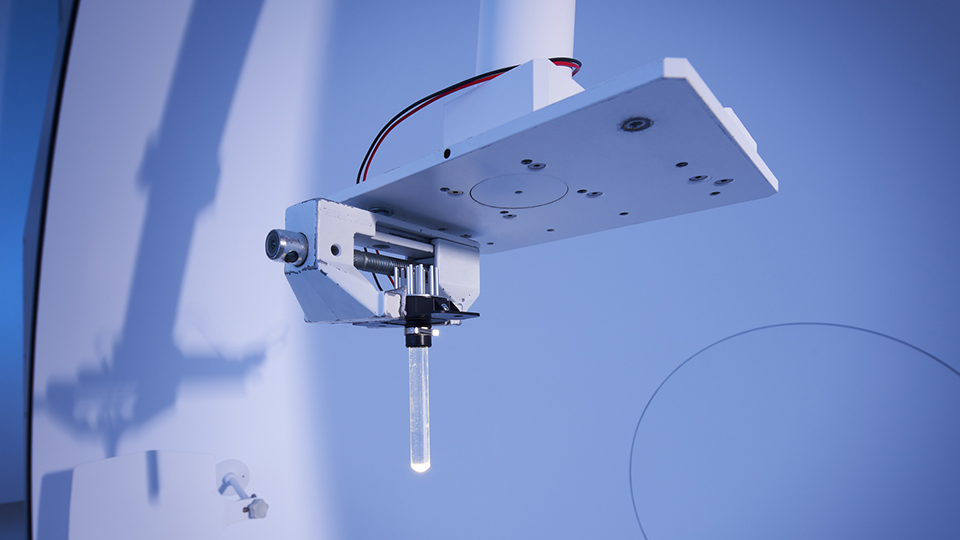 Before production, we simulate various lighting scenarios for optimum results.

When it comes to household appliances, the particular challenge is to adapt the lighting solutions to extremely different demands: Heat, cold, vibrations and humidity on the one hand, and the desire for better light quality and good design on the other. That is why our research and development team is constantly working on new or improved products. In our own light laboratory, we simulate lighting scenarios and can use industrial computed tomography, 3D printing and rapid prototyping to react to specific enquiries quickly and flexibly.
Our close cooperation with various institutions of higher education and other academic institutions is reflected in our products and processes, which we demonstrate with state-of-the-art technology. In the process, we are aided by our practical experience from 30 years as the global market leader and our knowledge when it comes to the demands made of various applications.
Optimum light and sophisticated light guidance make household appliances better. Always a step ahead in terms of quality with innovative functions and durability. The aim of BJB developers is to make full use of the technological potential while catering for the specific requirements of the appliance at the same time. In the process, the design, alongside functional properties such as light control, heat management and energy efficiency, is becoming more and more important.
Extremely compact light sources with high energy efficiency are combined in our solutions with delicate optical elements for precise light control. When it comes to household and kitchen appliances, good light is a new dimension in the perception of quality, a new distinguishing feature and a "visible" indicator of innovative thinking.
With our knowledge in lighting technology and household appliance lighting, we cover all areas from the idea to the finished series product with our own capacities.
Homogeneous illumination of the cavity Multilevel
several levels can be illuminated simultaneously
Installation variants compatible with standard halogen solutions if required
Low power consumption

Durable lighting solution
Small plate cutouts reduce energy losses
Variants for steam, pyro and microwave or their combination
Different light colors or "tunable white"

ALL PRODUCTS OF THE CATEGORY
LED OVEN LIGHTS