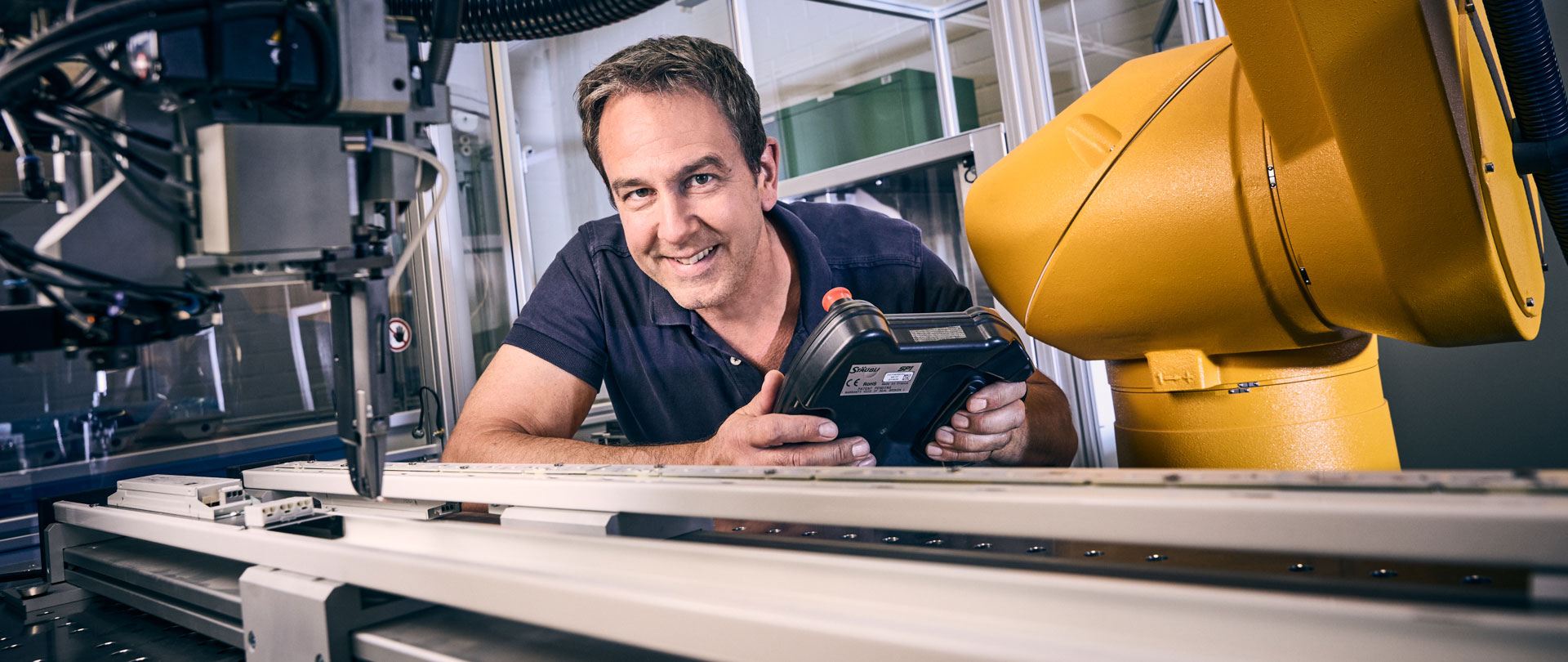 AUTOMATIC DIRECT WIRING OF STANDARD PRODUCTS.
BJB Automation develops and supplies systems
for the automation of mounting, wiring and testing processes.
BJB Automation - innovative mechanical engineering for the production of lighting and household appliances. BJB automation systems allow products to be produced quicker, better and more economically. And, thanks to intelligent configurations and open interfaces, this also applies to a broad range in light production. Spots, downlights, linear or planar lighting – we supply flexible solutions for all applications.

With the knowledge we have amassed over the years, we advise and supervise manufacturers of all sizes when it comes to putting together suitable solutions for their individual requirements. From the individual module to scalable solutions, optimised upgrades and customised industrial production lines.

Do you have any questions? Maybe you already know your requirements? Then simply send us an email.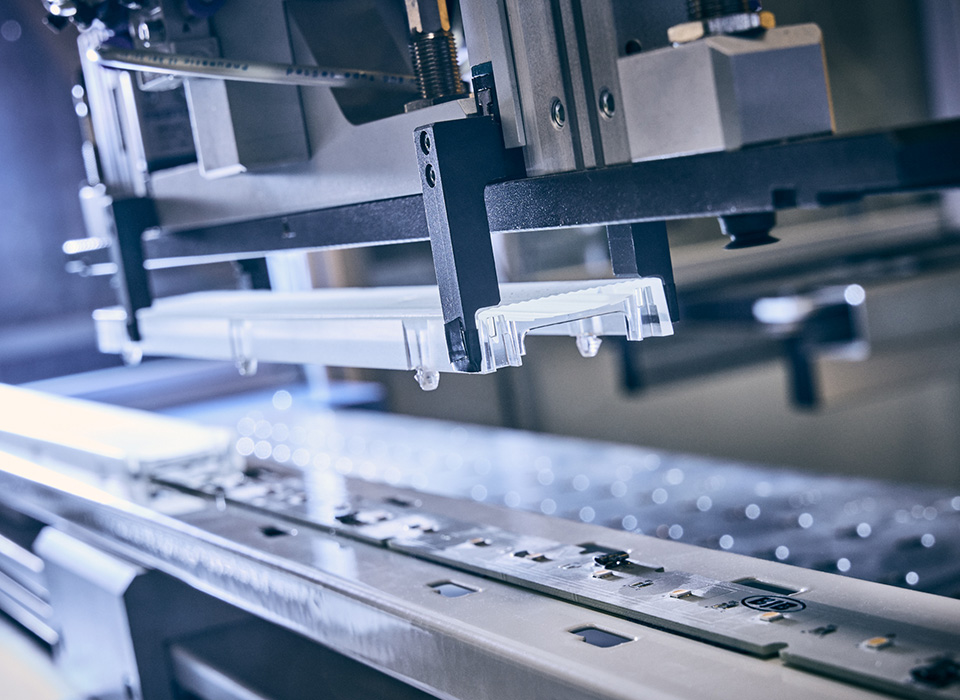 Automatic assembly
of LED modules,
boards and components.
Automatic configuration of printed circuit boards with ready-soldered P2F fastening elements and automatic assembly of a spot or downlight
This example of a production concept, tailored specifically to the needs of lighting production, shows an automation system which mounts the LED modules using push-to-fix (P2F) blind hole fastening elements on heat sinks, and also mounts a reflector. The ready-to-install spot-and-downlight module only has to be inserted into a housing and wired.
Benefits at a glance
- Rational production of everything from small series to large-scale production runs

- System with ESD protection for LED processing

- Compact construction, simple operation

- Perfectly adapted to the components

- Simple retooling
- Can be combined with other automation technologies
Automatic wiring of
standard components.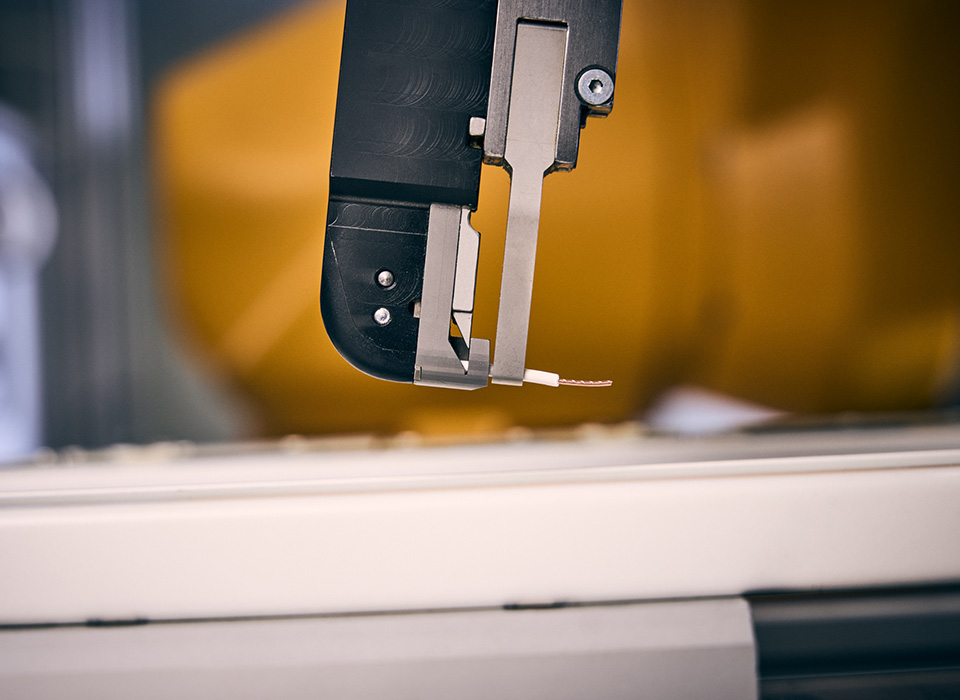 We have set trends in lighting production with the use of robots. We continue to write history with the wiring of appliances.
Between 1995 and the current day, we have built and delivered more than 200 systems for wiring standard components across the globe. At the same time, the range includes everything from compact entry-level models to complete production lines for large-scale production runs. Our basic models and modular assemblies are adapted individually to the respective demands of the production process, and the tools we have developed are constantly being improved. This makes for diverse options for use, even outside of the lighting industry. We implement new developments, for example, for the household appliance industry, for wiring stoves.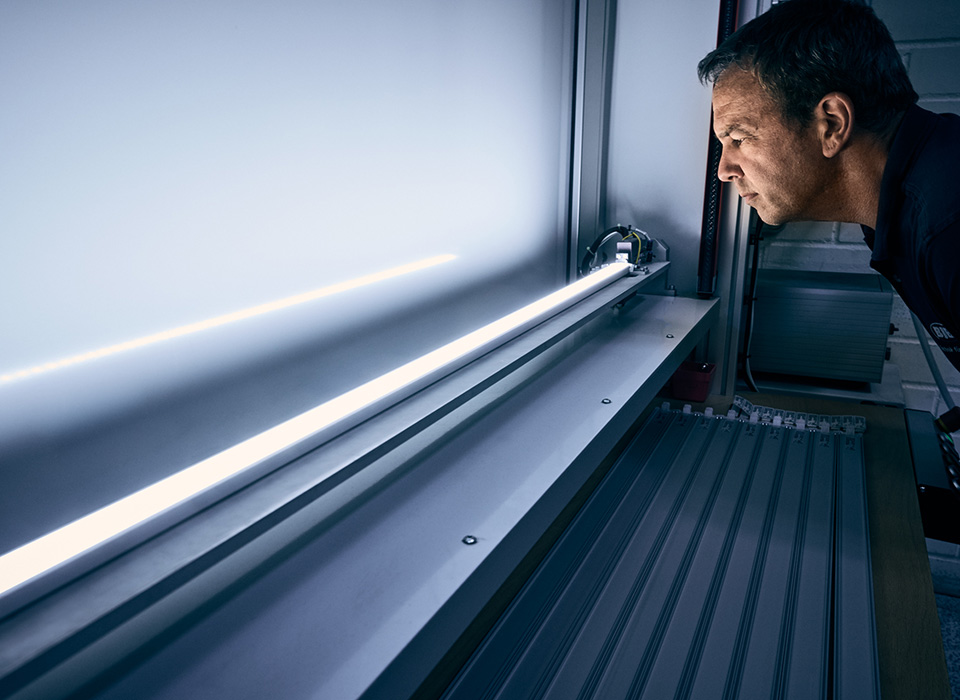 Test equipment
and systems
for LED light.
By using BJB systems to carry out final testing for lights, you increase productivity and guarantee your quality. The testing stations with modular configuration allow you to use flexible testing systems which are specifically tailored to individual LED applications. Our testing systems with ESD protection allow parallel working thanks to autonomously processed testing sequences. This increases productivity in conjunction with other automated processes in lighting production.
The features and options for our testing systems include:

- Test benches with protective hoods for automatic lowering

- Protective earth resistance checks

- Insulation resistance checks

- Functional checks

- Functional check for DALI interfaces
- Functional check for 1-10 V interfaces

- Logging of test results in Access or SQL database

- Connection contact for supply voltage and PE

- Optional parametrisation of DALI operating devices

- Optional camera systems
Your contact for all questions when it comes to all things automation.
Bernhard Vinkemeier
Tel.: +49 2932 982 393
contact@bjb-automation.com