LINEAR INTRACK ADAPTER AND HOLDER.
Linear Intrack Adapter - the plug & play system from BJB or busbar systems
Light solutions for for power track are are ideal for use in supermarkets, warehouses and industrial buildings. Quick and easy installation with almost invisible technology at the same time puts the focus on what really matters here:
On the light!
Our Linear intrack Adapter system is a universal genius in its combination of inline adapter, socket and holder for use in all common 3-phase busbar systems. The narrow width is predestined for use in lighting channels. The module's simple assembly and suitability for replacement without tools are a real joy.
The benefits at a glance

Late-stage final configuration can be performed before delivery or locally during assembly
Straightforward, flexible, safe and reliable mounting of inline adapters in busbars
LED module can be replaced quickly without the need for tools
Serviceable and upgradable
Simple, safe and reliable assembly thanks to click-fit fastening
Encrypted base/socket system (prevents incorrect configuration of equipment)
Standardised base/socket system as per IEC 60061
Flexible LED module length
Future-proof as upgradable to new, more efficient module generations

No visible "gearbox" as the inline adapter is completely concealed in the busbar
The phases on the adapter can be set freely even after completing assembly
Suitable for flexible use thanks to tailor-made LED modules (light colours, light distributions), for everything from the shop environment with asymmetrically emitting modules for optimum rack illumination to highbay illumination
Low storage costs (no need to keep stock of complete lamps)

Linear Intrack Adapter System.
invisible - exchangeable - future-proof.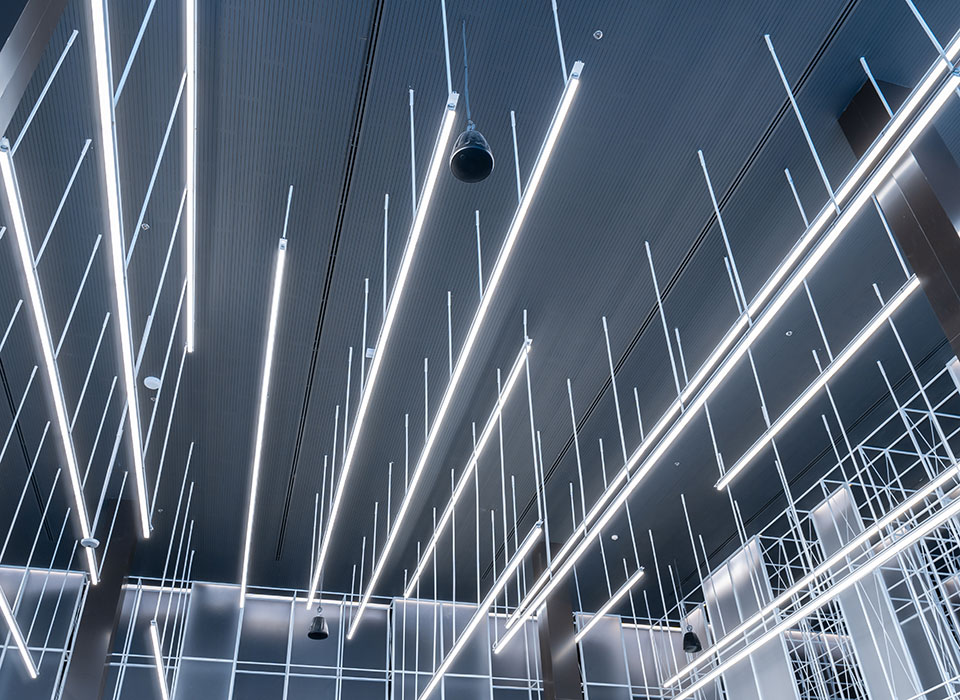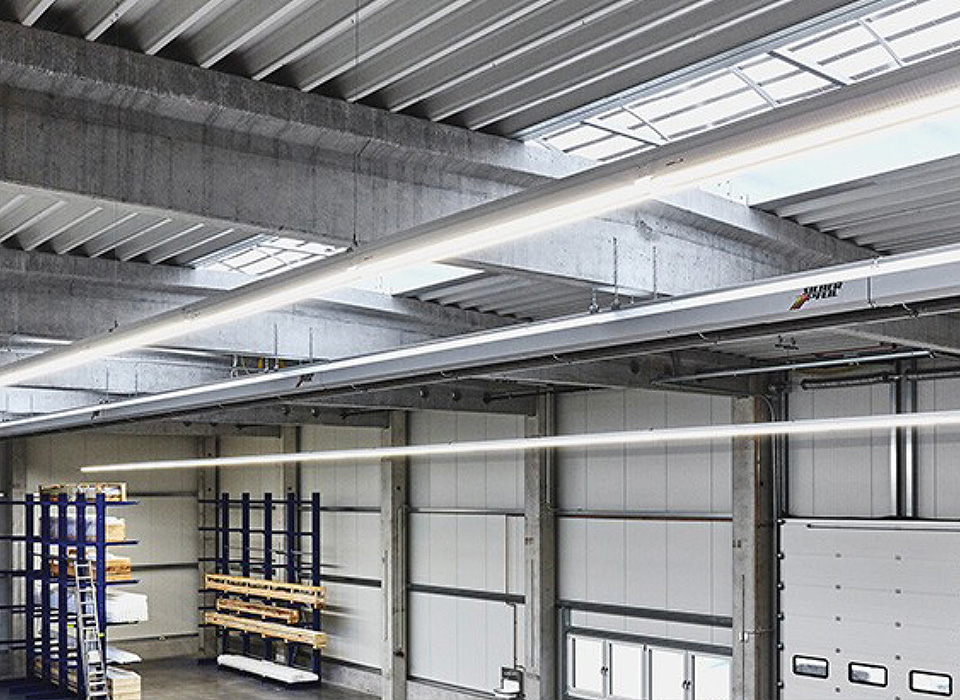 The ideal solution
for numerous areas of application.
The conventional solution for all 3-phase busbars.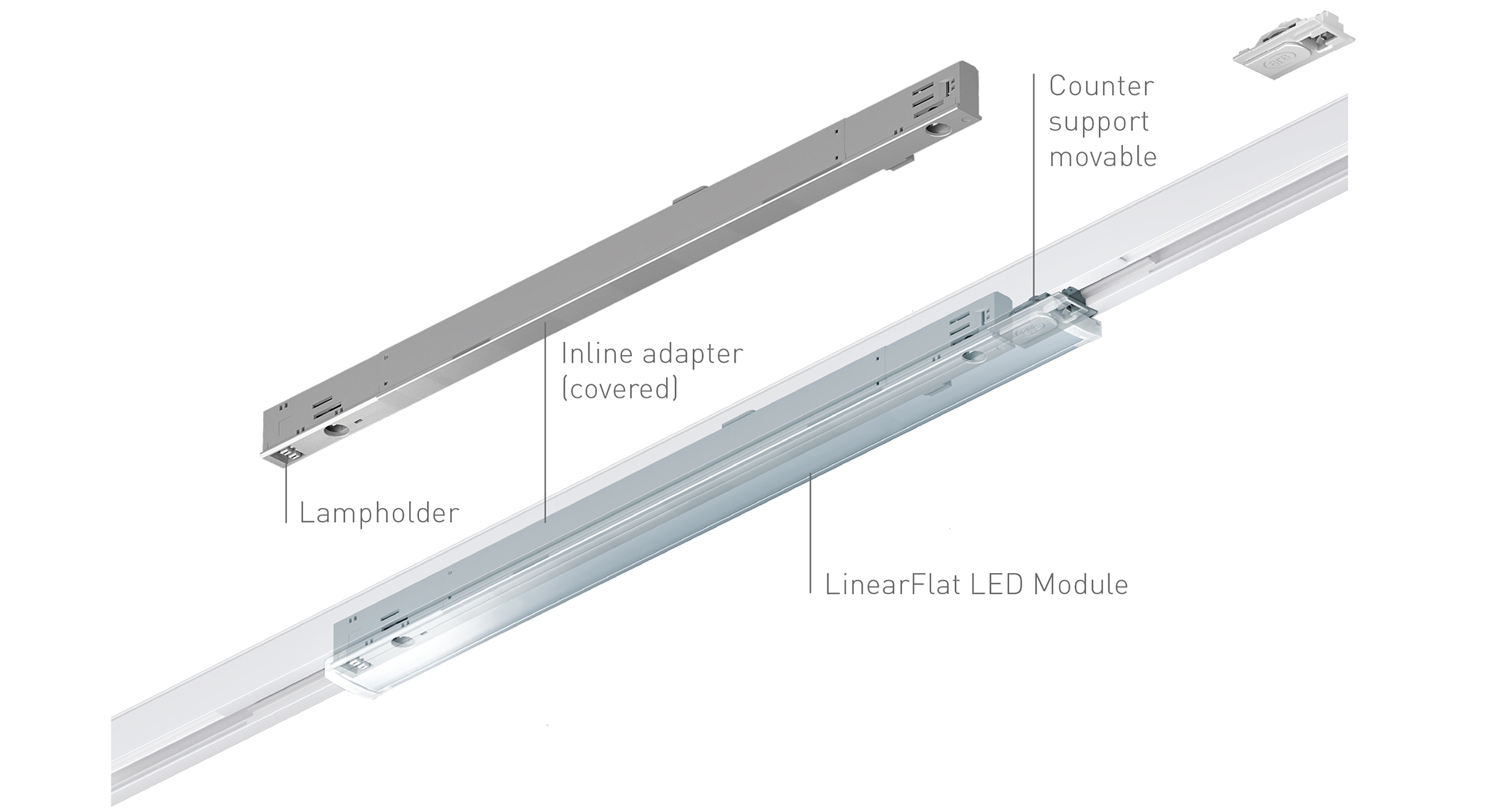 ALL PRODUCTS OF THE CATEGORY -
LINEAR INTRACK ADAPTER.