RESISTORS FOR LED MODULES.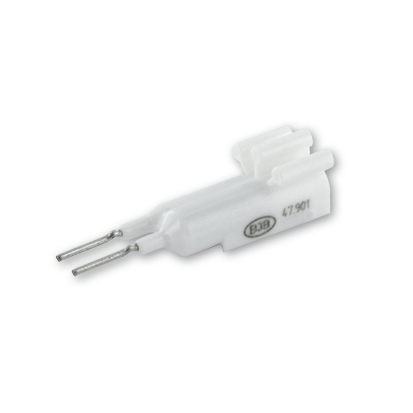 Parameterising resistors for LED modules
Resistors.
Our Set'n'Drive parametrising resistors for ballast units (ECG) have been tried and tested several times over and their durability and easy mounting makes them really appealing. The large range has the right resistor for you and your application.
Electronic control gear can also be parameterized by inserting a resistor on the secondary side become. To make this method as simple as possible, we developed the Set'n'Drive resistor.

The benefits at a glance

Long service life
Straightforward handling, manual hand assembly, but also ADS ready
contact protection

Latch 3.5 mm - Suitable for all standard ballasts

Clearances and creepage distances according to IEC

Resistance values according to LEDset1 Specification of MD-SIG (Module Driver Special Interest Group under ZHAGA)

Cheapest variant for parameterization

Elaborate and expensive prefabrication of the resistors is eliminated

Large range of resistors
ALL PRODUCTS OF THE CATEGORY -
RESISTORS FOR LED MODULES.