LIGHT FOR PROFESSIONAL KITCHEN APPLIANCES.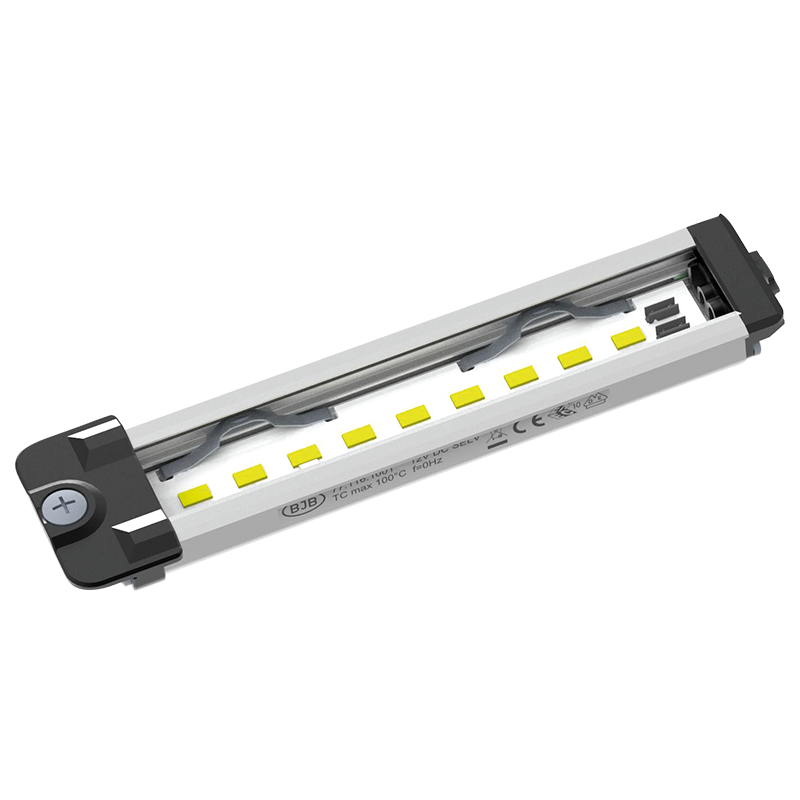 We illuminate professional kitchen appliances: Light for extractor hoods,
ovens, microwaves, refrigerators, washing machines,
and dishwashers:
Professional lighting solutions for professional kitchen appliances.

With the arrival of the LED, the lighting options in kitchen appliances have once again changed radically. What is possible nowadays with regard to colour rendering, power and efficiency clearly surpasses the usual conventional lighting available to date.

Cooking zones, ovens, extractor hoods and other large kitchen appliances are objects which can gain value from contemporary modern LED lighting solutions. The ideal lighting also helps daily work with these appliances, making them more pleasant and comfortable to use.

From the idea to the finished product – made by BJB.
In 1979 we produced our first oven light. Nowadays, we develop lighting solutions for the entire range of kitchen appliances. LEDs have also become firmly established in this field and they are now indispensable in both refrigerators and extractor hoods. In ovens and microwaves, special demands have to be considered due to the extreme ambient conditions.
The BJB light laboratory researches
for the ideal light when faced
with extremely different demands.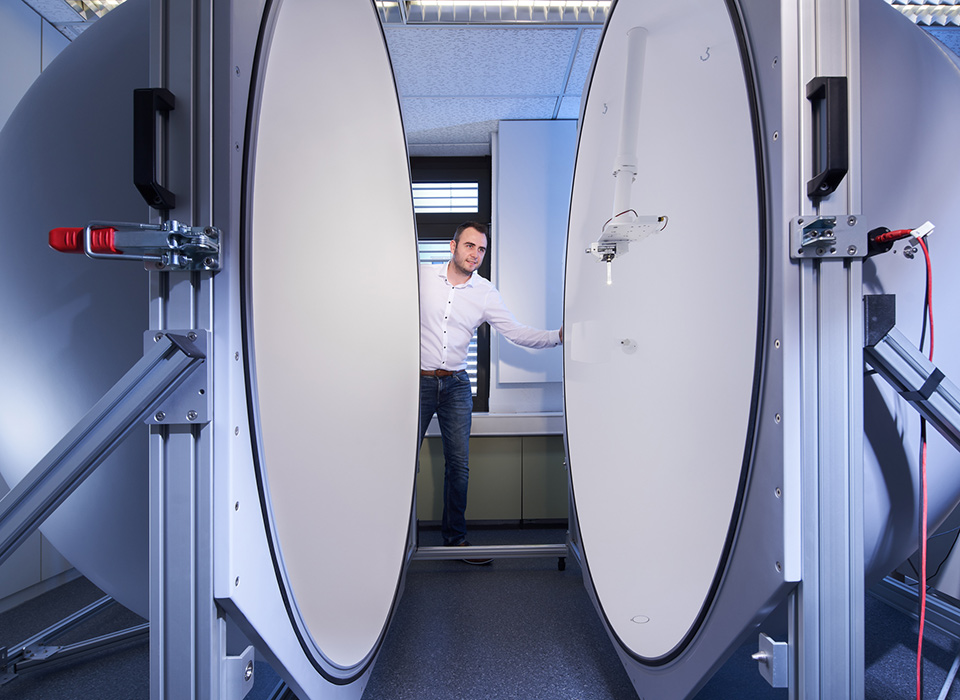 Before production, we simulate various lighting scenarios for optimum results.

When it comes to household appliances, the particular challenge is to adapt the lighting solutions to extremely different demands. Heat, cold, vibrations and humidity on the one hand, and the desire for better light quality and good design on the other. That is why our research and development team is constantly working on new or improved products. In our own light laboratory, we simulate lighting scenarios. In addition, using industrial computed tomography, 3D printing and rapid prototyping, we can react to specific enquiries quickly and flexibly.

Our close cooperation with various institutions of higher education and other academic institutions is reflected in our products and processes, which we demonstrate with state-of-the-art technology. In the process, we are aided by our practical experience from 30 years as the global market leader and our knowledge when it comes to the demands made of various applications.
We have proven it: An LED does work in an oven!
Optimum light and sophisticated light control make professional kitchen appliances better.
Always a step ahead in terms of quality with innovative functions and durability.
At BJB we put all our expertise into the development of state-of-the-art lighting solutions, even for extreme fields of application. With this, we prove that great, long-lasting light is possible even in the most extreme ambient conditions. In the professional sector, there is an even stronger focus on characteristics like light control, heat management, moisture protection and energy efficiency because the appliances are often in use 24/7. Given that the focus should be on the person operating these appliances for several hours each day, design and pleasant lighting are a top priority for the specification when we develop a product.

Extremely compact light sources with high energy efficiency are combined in our solutions with delicate optical elements for precise light control. Good light is a new dimension in the perception of quality when it comes to large kitchen appliances. For our partners in engineering, development and manufacturing, it thus becomes a new distinguishing feature and a "visible" indicator of innovative thinking.

With our knowledge in lighting technology and professional kitchen appliance lighting, we cover all areas from the idea to the finished series product with our own capacities.
ALL PRODUCTS OF THE CATEGORY
LIGHT FOR PROFESSIONAL KITCHEN APPLIANCES.