OPTISQUARE - OPTICS FOR STREET, AREA LIGHTING AND HIGHBAY APPLICATIONS.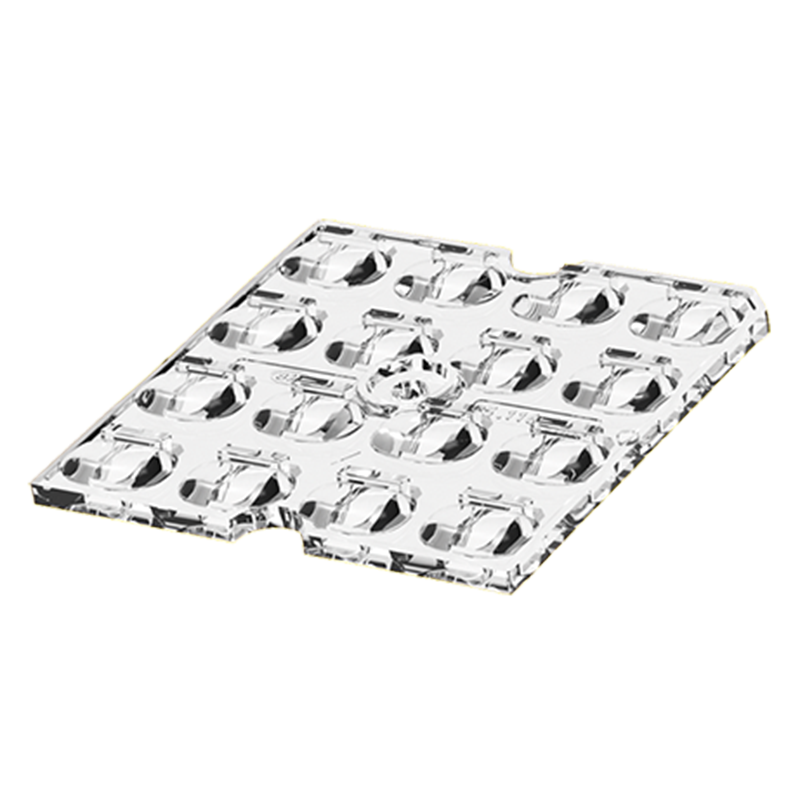 BJB OptiSquare optics for street lights, outdoor lights
and highbay applications.
High demands are made of street lighting and outdoor lighting – it has to be energy-efficient while illuminating streets and spaces in an optimal manner. The same goes for highbay applications when it comes to illuminating large rooms and areas. Smart LED street lights, outdoor lights and highbay lights combine these demands very successfully by only distributing the light when required and, thanks to sophisticated optics, in a very specific manner, for instance.

With the BJB OptiSquare 2x2, 2x6, 4x4 and 8-in-1 optics, BJB now supplies new high-gloss optics made from PMMA material for exactly this purpose. Each of these product families comprises various variants, meaning that the perfect light distribution for the respective location and purpose of use is always achieved. All this with simple assembly using screw fastenings for M3 screws.
The benefits at a glance
Fast mounting
Wide range of emission angles available
Additional variants available with quick turnaround times
Safe and reliable function
Needs-based light pattern
ALL PRODUCTS OF THE CATEGORY OPTISQUARE -
OPTICS FOR OUTDOOR LIGHTS AND HIGHBAY APPLICATIONS.