CONNECTORS FOR LINEAR LED MODULES.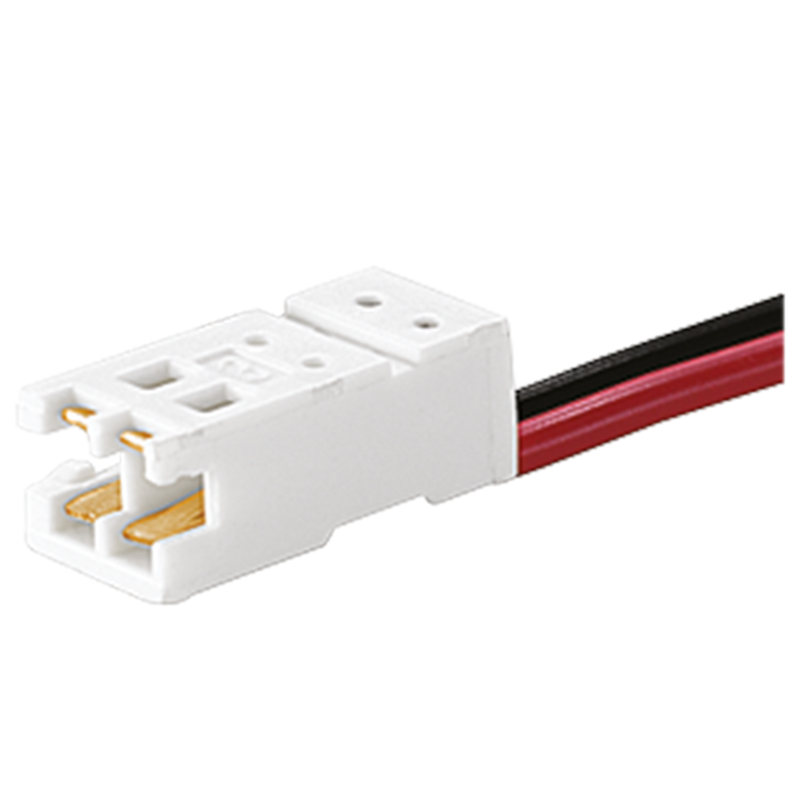 LED PCB connectors and connection elements.
LED connection element as per Zhaga Book 21 and connection elements for printed circuit boards.

With our PCB connectors, we supply smart solutions for establishing contacts for linear and LED PCBs. Our universal connectors for LED printed circuit boards have been tried and tested several times over and their durability and easy mounting makes them really appealing. Our 47.303 series which complies with Zhaga Book 21, is simply clipped into the lamp housing. The connector can also be reopened just as easily the same way, and the printed circuit board can then be removed. The best thing about this is the LED PCBs which can be replaced just as easily as conventional lamps. In the process, a metal spring provides the LED module with a constant electrical contact. Furthermore, the conductor wires are guided inside the lamp housing, out of sight. Suitable for the new generation of printed circuit boards, such as the Fortimo Instant Fit from Signify.
The benefits at a glance
Long service life
Straightforward establishment of contacts
Ideal for fastening and establishing contacts for LED PCBs
Quick mounting thanks to a simple disconnection of the printed circuit board without the need for tools
Suitable for seamless applications thanks to continuous pitch
Suitable for upgrade thanks to simple replacement with new LED PCBs
Reduction of diversity of variants and capital commitment thanks to late stage finishing
Simple disconnection of conductors by twisting and pulling
Suitable for automated wiring
Ideal for use in the interest of a circular economy
Simple mounting
of the LED connector
and LED module.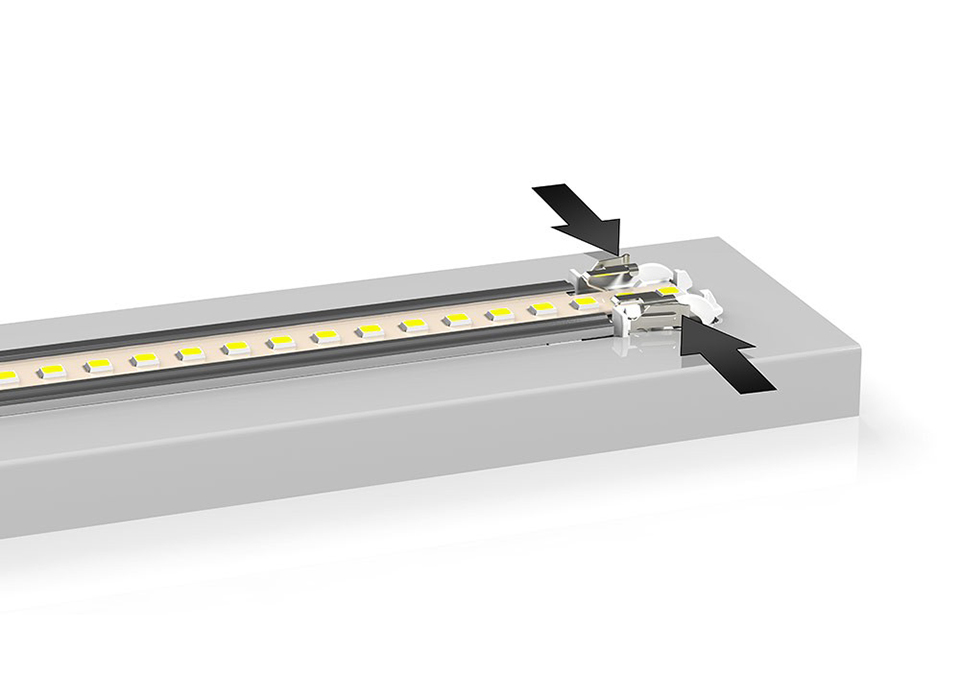 Simple disconnection of the module
by pushing the holding
springs sideways.
ALL PRODUCTS OF THE CATEGORY -
CONNECTORS FOR LINEAR LED MODULES.