TOP100 Award: Ranga Yogeshwar honors BJB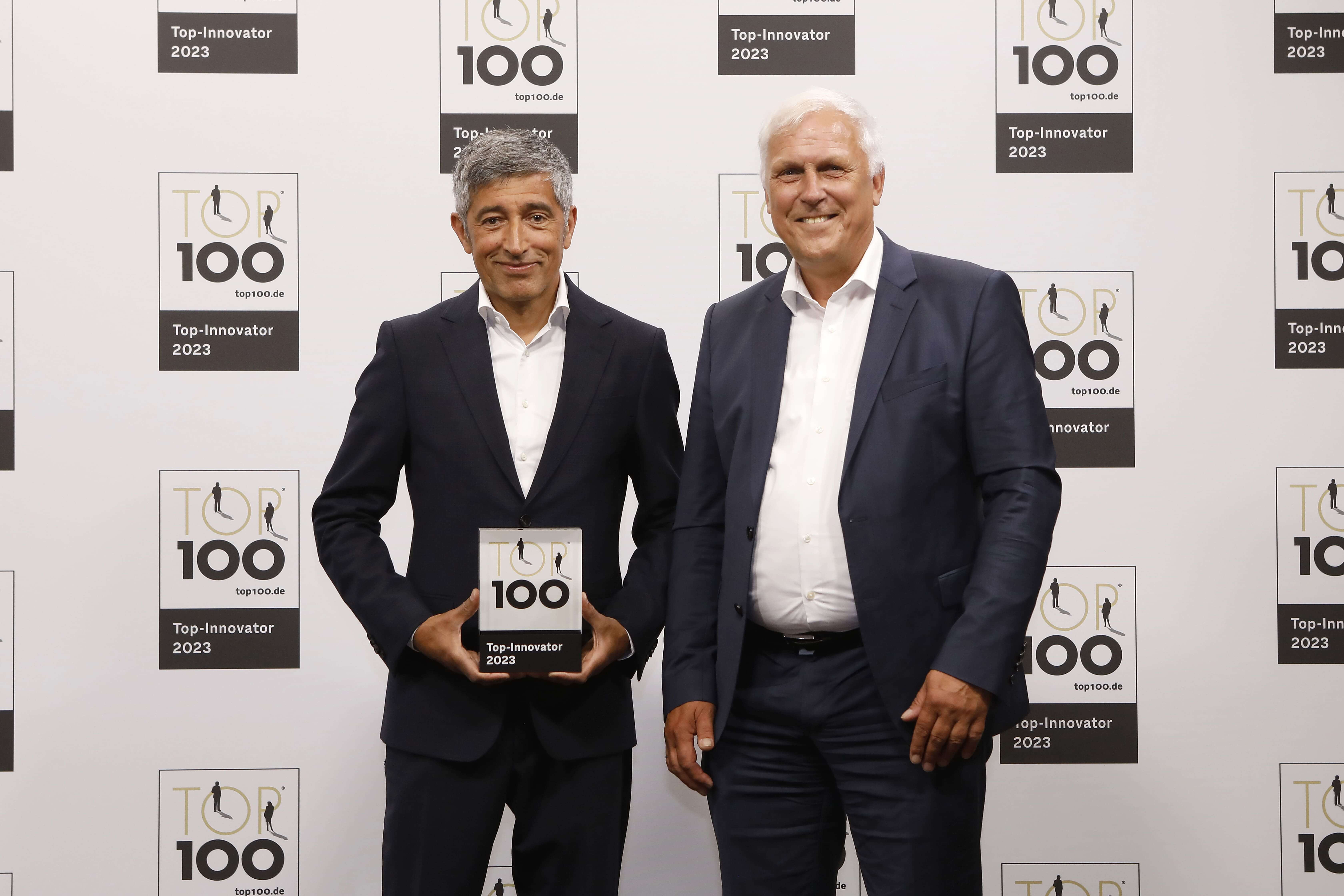 The award ceremony took place June 23rd in Augsburg for all SMEs that had received the TOP100 seal at the beginning of the year. Science journalist Yogeshwar once again accompanied the innovation competition, which was held for the 30th time, as a mentor and presented BJB Co-President and General Manager Heiko Piossek with the Top Innovator trophy in a festive atmosphere. In the scientific selection process, BJB had excelled in the size category C (more than 200 employees), especially in the category "External Orientation / Open Innovation".
At the top of innovation for the third time:
BJB had also entered the innovation competition for medium-sized companies in 2021 and 2022 and was honoured for its future orientation. The TOP100 company report published in 2023 on the occasion of the award now stated:

The manufacturer of components for the lighting industry and of lighting solutions for the household appliance industry has successfully mastered the disruptive change towards LED technology. "We have product-specific developments that are individually tailored to the customer and his requirements, but we are also an advocate of standards," says Managing Director Philipp Henrici. This primarily affects the standardisation of LED components for the luminaire industry. An important body for this is the Zhaga Consortium, a voluntary cooperation of international manufacturers from the lighting industry. "In order to ensure that we do not make mistakes with new developments, we always discuss projects with the sales department and with our customers," Philipp Henrici continues. For BJB's second business segment, lighting solutions for the household appliance industry, BJB receives many innovation impulses directly from the market and from its customers.

photo: KD Busch / compamedia