The system for outdoor lighting.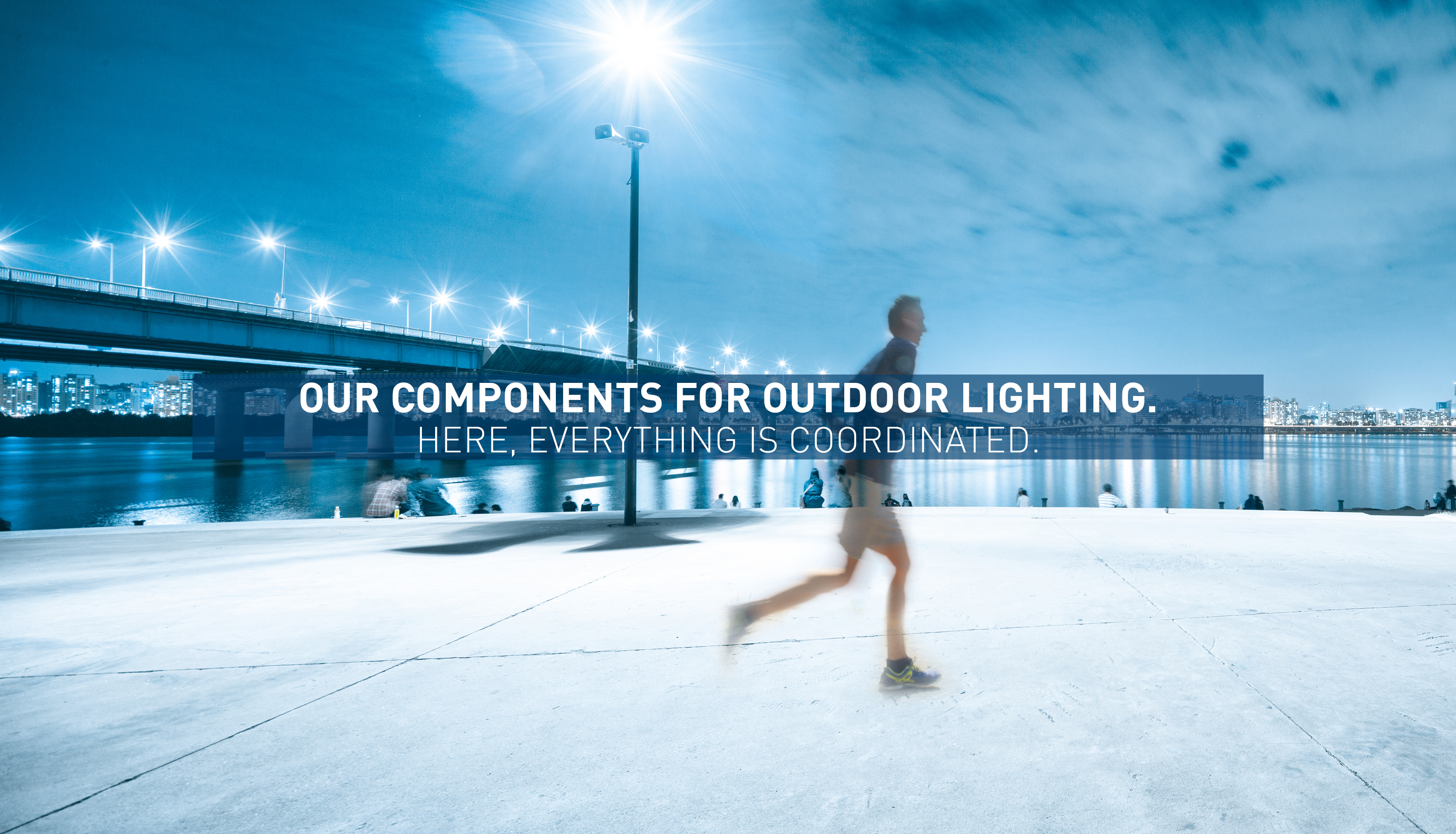 Experience the perfect range of

modular components

for your

outdoor luminaires

. All components are perfectly matched. You have just one contact who will supply you with everything in a tailor-made package,

saving you time and money

. BJB service and quality and one-stop shopping.
BJB - the innovative development partner in the lighting industry.
High demands are made of street lighting – it has to be energy-efficient while illuminating streets and spaces in an optimal manner. Smart LED street lights and outdoor lights combine these demands very successfully by only distributing the light when required and, thanks to improved optics, in a very specific manner.

With the BJB OptiSquare range which comprises 2x2, 2x6 highbay optics and 8in1 and 4x4 optics for LED modules according to Zhaga Book 15, BJB supplies the next generation of optics for precisely this purpose. This product family comprises various variants, meaning that the perfect light distribution for the respective location and purpose of use is always achieved. Inserted into your street or outdoor luminaire, our high gloss PMMA optics perform three main functions: Optimal light control to illuminate areas that are difficult to light, they reduce glare and improve visibility conditions, and all this with simple assembly using screw fastenings for M3 screws.



The benefits at a glance


- Fast mounting
- Wide range of emission angles available
- Additional variants available with quick turnaround times
- Needs-based light pattern

Would you like more information? If so, simply send us an email: info@bjb.com