Mains Voltage Disconnector for Streetlighting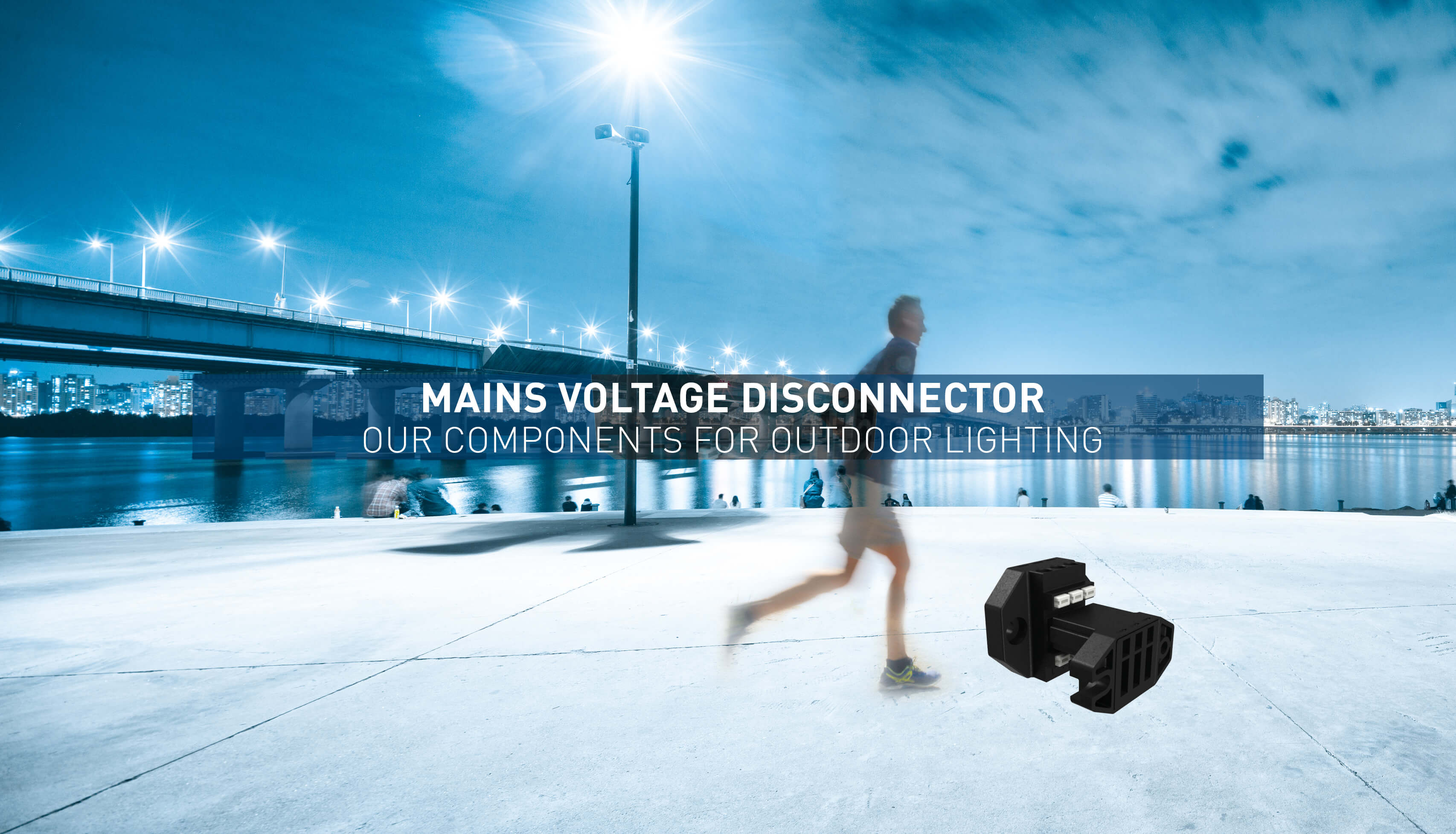 This consists of a socket and a plug, each of which has plug contacts which guarantee a quick and easy wiring.

These components are used in luminaire heads of outdoor luminaires and facilitate cleaning and maintenance. When opening the luminaire head, the two components are disconnected from each other and the mains voltage is interrupted.

When the luminaire is being closed, the components lock and the current flow is ensured again.
47.131.1001.80: Socket & 47.131.2001.80: Plug
Product Features of the Mains Voltage Disconnector:
Mains disconnector for street lighting luminaire heads

Plug-in contact incl. release button

Touch proof resistance on receptacle side

Keying system for reverse polarity protection

Up to 5 mating/unmating cycles hot plugging

Resistance to tracking: level 3

Overall height 40.5 mm