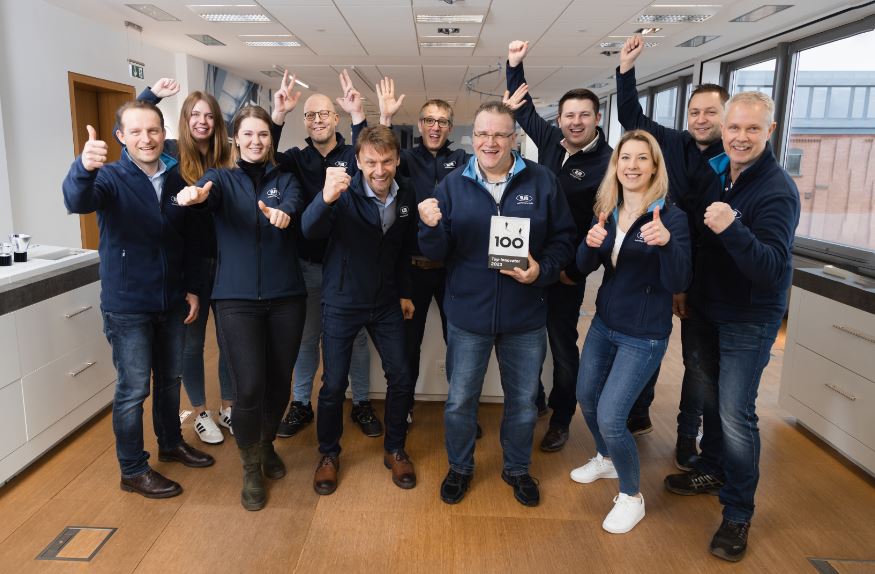 The year 2023 begins with joyful news, because for the third time in a row BJB is awarded with the TOP100 Innovator Seal 2023 for special innovative strength and above-average innovation success.
In the largest field of applicants, BJB once again had to prove its innovative strength and face the critical scrutiny of compamedia under the direction of Prof. Dr. Nikolaus Franke. Franke is founder and chairman of the Institute for Entrepreneurship and Innovation at the Vienna University of Economics and Business. With 25 research awards and over 200 publications, he is one of the leading innovation researchers internationally. The mentor of TOP 100 is science journalist Ranga Yogeshwar.
The main focus for this year's seal was the plausible presentation of the continuous and sustainable improvement of the innovation processes at BJB. The following topics were particularly highlighted: Innovation activities of the company also in more pronounced sustainability topics. Reorganization of the company suggestion system. Decision for extensive investments in further production automation, which will reduce the supply chains and make production more efficient and ecological. In order to remain the world market leader in LED lighting for household appliances, a great deal of development work was put into a platform-based LED lighting system for ovens.
We would like to thank all employees of BJB for their daily commitment for the company, because only with this team effort it was possible to win this award once again.