BJB digitizes global technical service with Microsoft HoloLens 2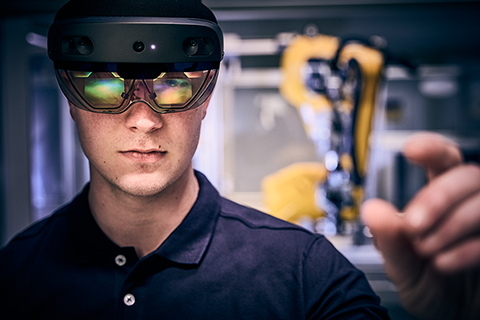 In addition to the highly automated production at the company's headquarters in Arnsberg, BJB also manufactures its products in China and Eastern Europe. "In order to better deploy the technical knowledge of our specialists worldwide, avoid additional costs and save time, we needed a tool that would give our technicians a real 3D view, as if they were on site," says Managing Director Philipp Henrici. He adds, "In these uncertain times with multiple crises at the same time, we are of course also looking at other measures to increase efficiency and reduce costs."

This year, BJB has digitized its global technical service: For the flexible and fast exchange of technical know-how between the headquarters and the production sites abroad, BJB has now equipped all production sites with the Microsoft HoloLens 2. This allows technicians in China to share their view of production processes in real time with the technical specialists at the headquarters in Arnsberg, 9,000 kilometers away. Gesture control additionally enables selection and holographic display of appropriately fragile parts.

BJB has been awarded TOP Innovator with World Class several times. With the Hololens 2, BJB is further expanding its position in the digital industrial age: In the future, support will be provided remotely for setting up technical processes and devices, providing precisely fitting instructions for repair services, and conducting technical training. In the past, specialists from the headquarters communicated with technicians in the plants via e-mails on topics and problems, or had to travel to manufacturing sites abroad, which took a lot of time. Thanks to the Hololens 2 and Dynamics 365 Remote Assist, solutions can now be found within minutes or hours. This way, BJB can use its technical expertise much more efficiently all over the globe.